Restaurants We Love: Downtown
Located just off the plaza on Palace Avenue, the Shed occupies a flagstone courtyard and an interior restaurant with nine quiet rooms. This is a family run business offering New Mexico cuisine and featuring killer red chile enchiladas. Worth the wait, especially while enjoying a Shed margarita.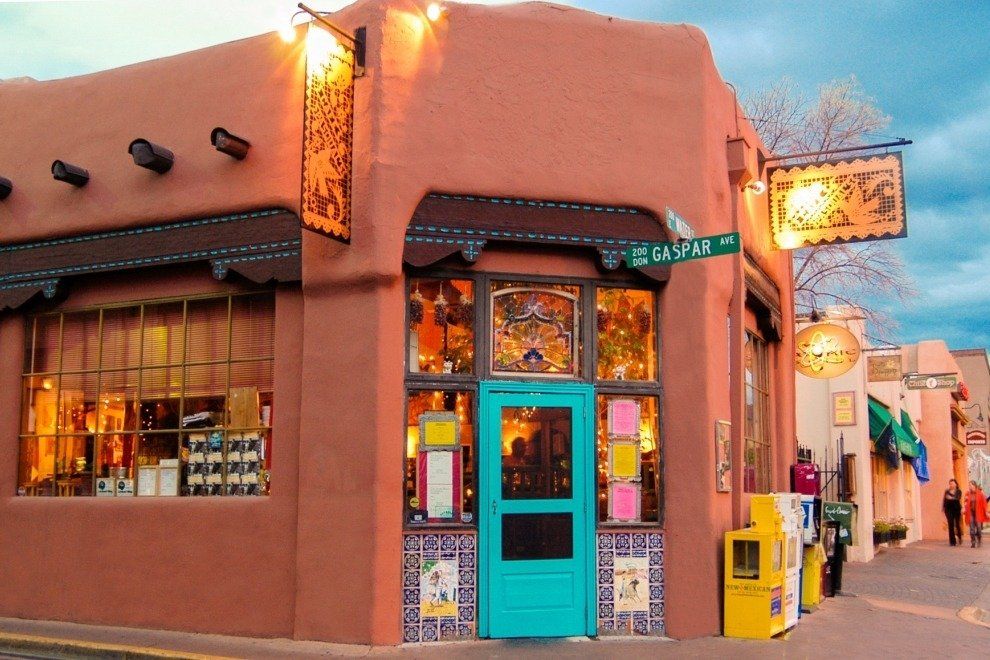 Pasqual's is small and quaint and popular! The menu offers traditional New Mexican dishes, but really shines with non-traditional dishes like Thai Green curry in a young coconut or the grilled double lamb chop. Get in line, because there is usually a wait.
A small and colorful space at Palace and Grant avenues, where Alberto Lopez has created a piece of his beloved Oaxaca right here in Santa Fe.
In the kitchen, he's created his mother's signature mole negro (along with a host of other from-scratch moles and salsas) to accompany many of the traditional southern Mexican dishes on his expansive lunch and dinner menus. When you are, don't forget to try the mole coloradito / vanilla bean ice cream from La Lecheria in Santa Fe